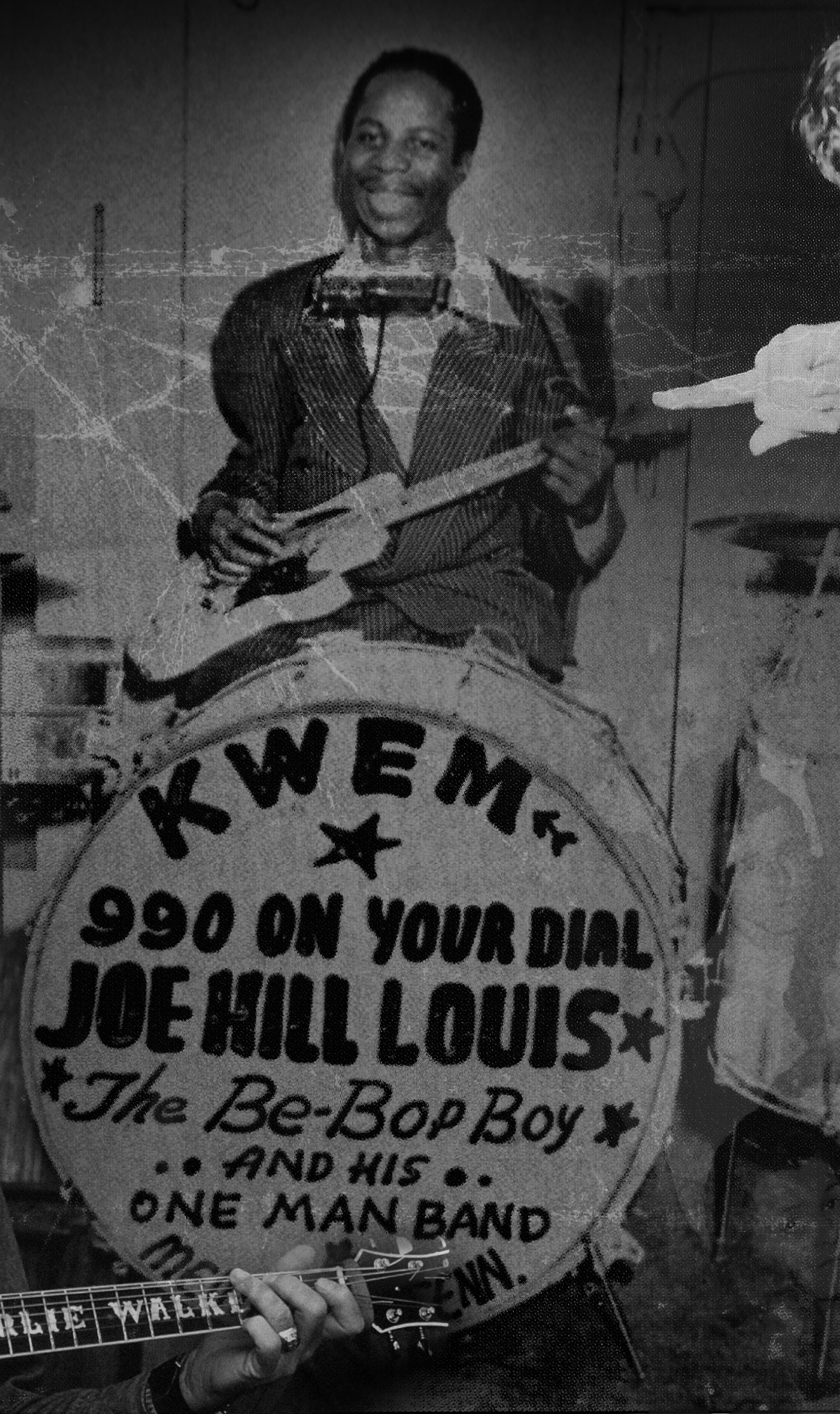 March 27, 2012
Junior Parker
Biography
Junior Parker was born in either Clarksdale, Mississippi or West Memphis, Arkansas as Herman Parker, Jr. He sang in gospel groups as a child, and played on the various blues circuits beginning in his teenage years. His biggest influence as a harmonica player was Sonny Boy Williamson, with whom he worked before moving on to work for Howlin' Wolf in 1949. Around 1950 he was a member of Memphis's ad hoc group, the Beale Streeters, with Bobby 'Blue' Bland and B.B. King.
In 1951 he formed his own band, the Blue Flames, with guitarist Auburn 'Pat' Hare. Parker was discovered in 1952 by Ike Turner, who signed him to Modern Records. He put out one single on this record label, "You're My Angel." This brought him to the attention of Sam Phillips, and he and his band signed onto Sun Records in 1953. There they produced three successful songs: "Feelin' Good" (which reached # 5 on theBillboard R&B charts), "Love My Baby," and "Mystery Train", with Floyd Murphy (Matt "Guitar" Murphy's brother) on guitar, later covered by Elvis Presley. For Presley's version of "Mystery Train", Scotty Moore borrowed the guitar riff from Parker's "Love My Baby".
Later in 1953, Parker toured with Bobby Bland and Johnny Ace, and also joined Duke Records. Parker and Bland headed the highly successful Blues Consolidated Revue, which became a staple part of the southern blues circuit. He continued to have a string of hits on the R&B chart, including the smooth "Next Time You See Me"; re-makes of Roosevelt Sykes' songs, "Sweet Home Chicago" and "Driving Wheel"; Guitar Slim's "The Things That I Used to Do"; Don Robey's"Mother-in-Law Blues"; and his own "Stand by Me."
His success was limited after he left the Duke label in 1966. He recorded for various labels, includingMercury, Blue Rock,Minit, andCapitol.
Parker died on November 18, 1971, aged 39, on Blue Island,Chicago, Illinois during surgery for a brain tumor.
Back to News