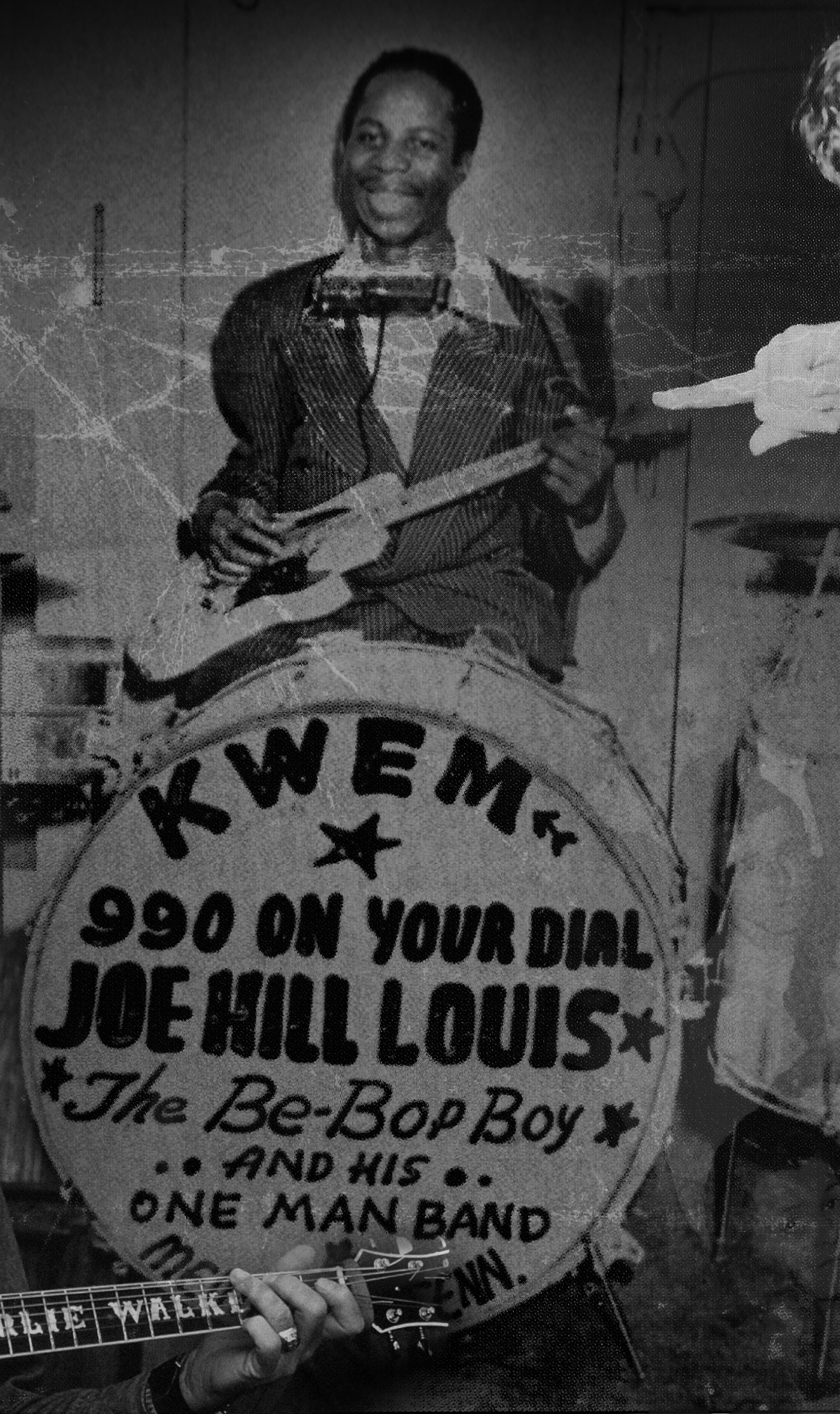 March 27, 2012
Conway Twitty
Biography
During his lifetime, Conway Twitty had more #1 country records than any artist in history, his stardom having endured through five decades of changing fashions. He was also one of country music's most diverse stylists and a major songwriting talent; eleven of his #1 hits were self-penned.
Twitty was born Harold Lloyd Jenkins, the son of a Mississippi ferryboat captain. Taught guitar by his grandfather and a neighborhood blues singer, Twitty went on KFFA radio in Helena, Arkansas, at age twelve. A talented baseball player, he was scouted by the Philadelphia Phillies, then drafted into the armed services during the Korean War. Upon his discharge, he heard the music of Elvis Presley and headed to Sun Records in Memphis. The sides he recorded for Sun were imitative of Presley and were not issued, but labelmate Roy Orbison's recording of Twitty's song "Rockhouse" was released.
Twitty then signed with Mercury as a rockabilly performer. At this point he changed his name, combining the names of Conway, Arkansas, and Twitty, Texas, to create his new moniker. Next he signed with MGM, striking paydirt with 1958's million-selling "It's Only Make Believe." "Mona Lisa" (1959), "Danny Boy" (1959), "Lonely Blue Boy" (1960), "What Am I Living For" (1960), and "C'Est Ci Bon" (1961), among others, solidified his status as a teen idol, as did his appearances in Platinum High School, College Confidential, and other teen movies. The "Conrad Birdie" character in the Broadway musical Bye Bye Birdie parodied Twitty.
Twitty wrote country songs throughout this period and yearned to return to that genre as a performer. Songwriter Harlan Howard was supportive, taking Twitty's "Walk Me to the Door" to Columbia country star Ray Price, and urging Decca's Owen Bradley to sign Twitty in 1965. At first country DJs were skeptical of the former pop star. But in 1968 he finally broke into the country Top Ten with "The Image of Me."
Twitty's follow-up single, "Next in Line," became the first of his fifty-plus #1 country hits. His intensely emotional singing and passion-filled lyrics characterized such career-building records as "Hello Darlin' " (1970), "Fifteen Years Ago" (1970), "How Much More Can She Stand" (1971), "Baby's Gone" (1973), "There's a Honky Tonk Angel (Who'll Take Me Back In)" (1974), and his steamy "You've Never Been This Far Before" (1973) and "Linda on My Mind" (1975). He and Loretta Lynn won a Grammy and four CMA Awards for a series of classic duets that included, among others, "After the Fire Is Gone" (1971), "Louisiana Woman, Mississippi Man" (1973), and "Feelin's" (1975).
Twitty's concert performances became like religious revivals, with fervent female followers, leading Jerry Clower to dub him "The High Priest of Country Music." Holding to a dramatic, minimalist style, Twitty did not speak on stage, do interviews, attend music-business parties, appear on TV shows, or perform encores.
In the latter part of the 1970s Twitty began experimenting, adopting elements of rock ("Boogie Grass Band"), soul ("Don't Take It Away"), and Outlaw sounds ("Play, Guitar Play"). He also began producing his own albums and adopted a curly new hairdo in place of his previous pompadour and sideburns. Hits like "I'd Love to Lay You Down" (1980) and "Tight Fittin' Jeans" (1981) signified a more contemporary sound as well.
Twitty switched from MCA (his label after it absorbed Decca) to Warner/Elektra in 1981 and recorded country versions of the pop hits "Slow Hand," "The Rose," "Three Times a Lady," and "Heartache Tonight." Other early 1980s hits included "I Don't Know a Thing About Love (The Moon Song)," penned by Harlan Howard. He opened his $3 million Twitty City tourism complex in Nashville in 1981 and inaugurated annual "Country Explosion" concerts to kick off Fan Fair. He was also a co-owner of the minor-league baseball team the Nashville Sounds and of the United Talent booking agency.
Vince Gill, Kathy Mattea, Naomi Judd, and Reba McEntire were among the many acts whose early careers were boosted by Twitty. His caring about songwriters and their work led to Twitty's billing as "the best friend a song ever had."
Rejoining MCA by 1987, Twitty issued some of his most creative singles to date—"Julia," "Desperado Love," "That's My Job," "Goodbye Time," "She's Got a Single Thing in Mind," and the controversial "Saturday Night Special." He quit smoking and gained new vocal power, made music videos, and began to do interviews and TV appearances. He also published an authorized biography in 1986.
As the 1990s dawned, Twitty was back in the Top Ten with "Crazy in Love" and "I Couldn't See You Leavin'. " His last recording session was a duet with Sam Moore, formerly of the soul hit duo Sam & Dave, on "Rainy Night in Georgia," included in Rhthm Country & Blues, released by MCA in 1994. Twitty died suddenly of a stomach aneurysm en route from a show in Branson, Missouri, to Nashville's 1993 Fan Fair celebration.
In the years since Twitty's death, his widow Dee Henry Jenkins has kept his legacy alive, though she also became embroiled in a bitter, prolonged court battle with other members of Twitty's family for control of his estate. – Robert K. Oermann
– Adapted from the Country Music Hall of Fame® and Museum's Encyclopedia of Country Music, published by Oxford University Press.
Back to News