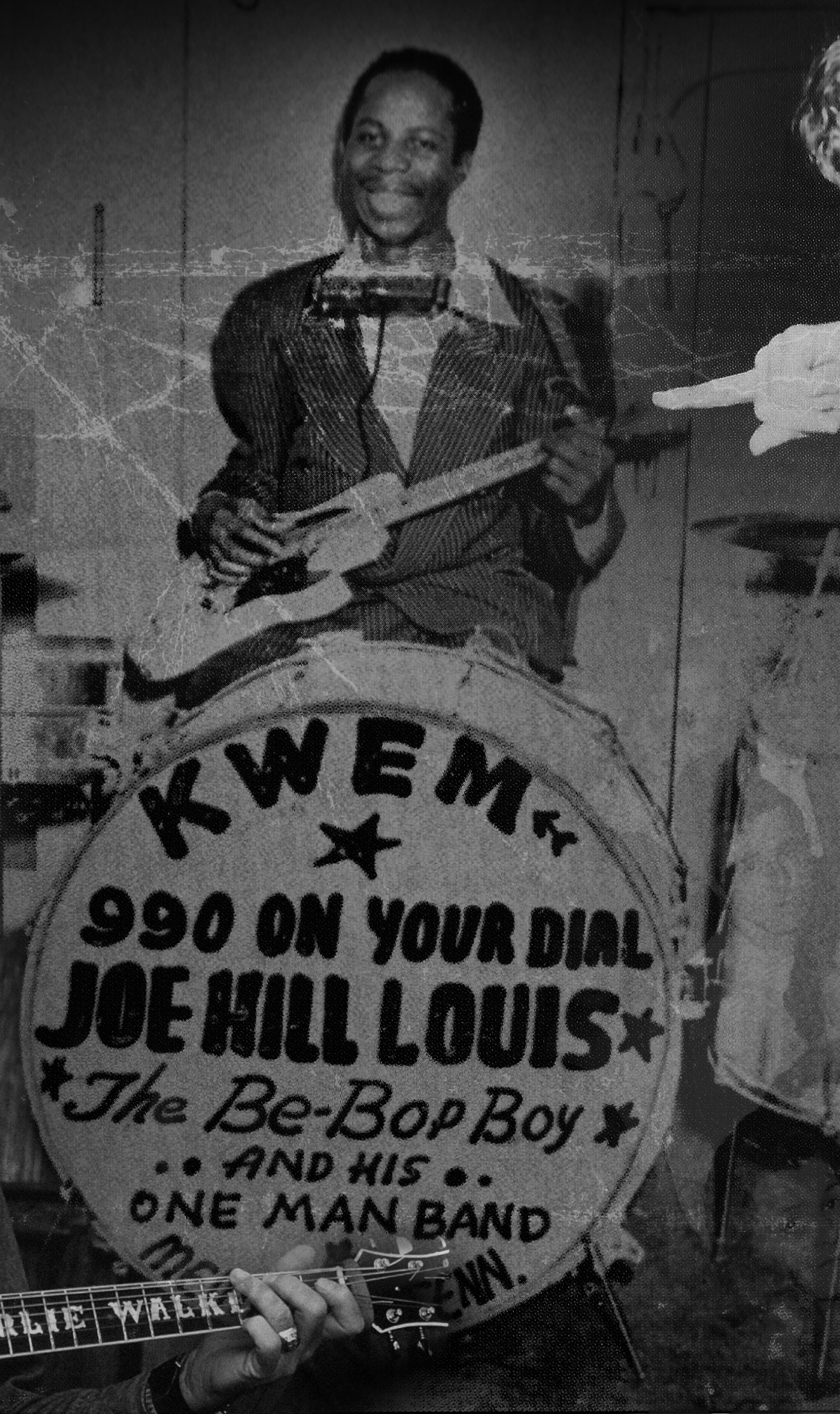 August 2, 2009
Billy Lee Riley – RIP
Billy Lee Riley passed away this month at the age of 75. He will be greatly missed by all of us here at Sun Records.
Billy Lee Riley was born in Pocahontas, Arkansas, on October 5, 1933 and was introduced to harmonica by his father at an early age. Living in poverty in an 8 children family, Billy left school at ten to go to work in cotton fields (just like Carl Lee Perkins). There he first heard the blues and started to play guitar. He learned his first chord from a black man nicknamed "Lightning". Way back then, living without electricity, he used to listen Hank Williams Sr. on a portable battery operated radio. When the battery was off work, the radio was too. Times were tough so like Johnny Cash, another Arkansas cat, he managed to find his way in the army at the age of fifteen with falsified documents. Clayton Perkins, Carl's younger brother, would do the same few years later. While in the army, he formed a Hillbilly band. He even won a talent contest and did some radio work. After being discharged he worked for a time in a Jonesboro shoe factory before joining his brother-in-law in the restaurant business in Memphis. When the venture failed he found a truck driver job but, after wrecking two trucks, he was let go (sounds like young Elvis Presley might have been a better driver!). While driving his truck Billy meet another truck driver with musical ambition named Slim Wallace. That guy hired Billy Lee Riley as vocalist for his group, The Dixie Ramblers, and brought him to a tiny record studio built in his garage on Fernwood road. With the help of Jack Clement and Johnny Bernero, former Elvis drummer at Sun, they cut two numbers. Clement took the tape to Sam Phillips who liked "Trouble Bound" and got a deal at Sun for himself and Billy.
With a recording contract, Billy set his own group featuring Roland James (gtr), Marvin Pepper (bs) and Jimmy Van Eaton (dms).
His first record consisted of the master purchased from Fernwood coupled with "Rock with my Baby", a song cut at a local radio station, as Sam don't want the second song cut for Fernwood titled "Think Before you Go". The first record cut at Sun studio, with the support of Jerry Lee Lewis, is a fabulous waxing. Recorded on December 1956 and issued on Sun 260, the fabulous rockin' "Flying Saucers Rock 'n' Roll" and "I Want You Baby" were set for success, but "Flying Saucer" didn't take off from Memphis probably because it was a bit too wild for the time. Anyway, that raucous rock 'n' roll song will lead Billy, with the advice of Sam Phillips, to call his band "The Little Green Men" and to clothe them with bright green suits. The boys toured extensively not only as act in their own right but also as backing band for the other Sun acts and worked a lot as session backing band at Sun. Billy toured a lot with Carl Perkins and they used to have drinking contests to see who could hold their liquor the longest. Billy's next single, cut in January 1957, was a cover of Billy The Kid Emerson's song "Red Hot". That R &B song was turned in red-hot rockin' ditty and is still Billy's favorite song to perform. Unfortunately, Sam was then concentrating all his efforts on Jerry Lee Lewis leaving such great performers as Warren Smith, Billy Lee Riley, Sonny Burgess or Dick Penner in the shade. Sam even made the decision to call distributors and to tell them to push "Great Balls of Fire" instead Billy's waxing. According to Alan Freed, "Red Hot" should have ride on the tops of charts if Sam had not made that choice. If Billy's had charted, he would have had to go on the road and Sam would have lost his house band. Around mid 1957, Billy Lee Riley increased his group by the inclusion of legendary sax man Martin Willis and recorded great songs as "Baby Please don't Go", "No name Girl" and a fine cover of "Betty & Dupree". Many sides stayed in the vaults like "She's My Baby" and "Sweet William" (issued for the first time in 1977). Those songs were issued on Sun 607, by French cat Charlie Barbat, and pressed at only 700 copies in Nashville with the legendary yellow label. Disillusioned with events Billy Lee Riley signed up with Brunswick in 1958 and had a very good single out "That's all to the ball, Mister Hall" b/w "Rockin on the Moon" but, in December 1958, he was back at Sun. Here, he will rework the classic "Down By The Riverside" (Sun 313) and in June 1959, he cut his last session for Sam Phillips. That session lead to his last single (Sun 322) and went to join his former guitarist Roland James in the formation of "Rita" records. He got some records on that label and, later, on Mojo.
In 1962, Billy Lee Riley left Memphis and moved to Los Angeles but that's a story for another day. Billy Lee Riley pursued a musical career for numerous years, in his own right and under a host of pseudonyms, and toured often in Europe. His first concert in France was set in Paris in November 1979, with Warren Smith, at The Palace. I was there and we really had a ball with those wild rockin' cats. It was the first Rockabilly concert with vintage Sun cats ever set in France soon after the legendary "Sun Sound Show" in London. Billy Lee Riley never really thought of himself as a Rockabilly artist but more of a Rock 'n' Roll one. And he never forgot those little green men and what they said to him in 1956.
Dominique "Imperial" ANGLARES
Sound of the 50's / Rockabilly Hall of Fame
Back to News