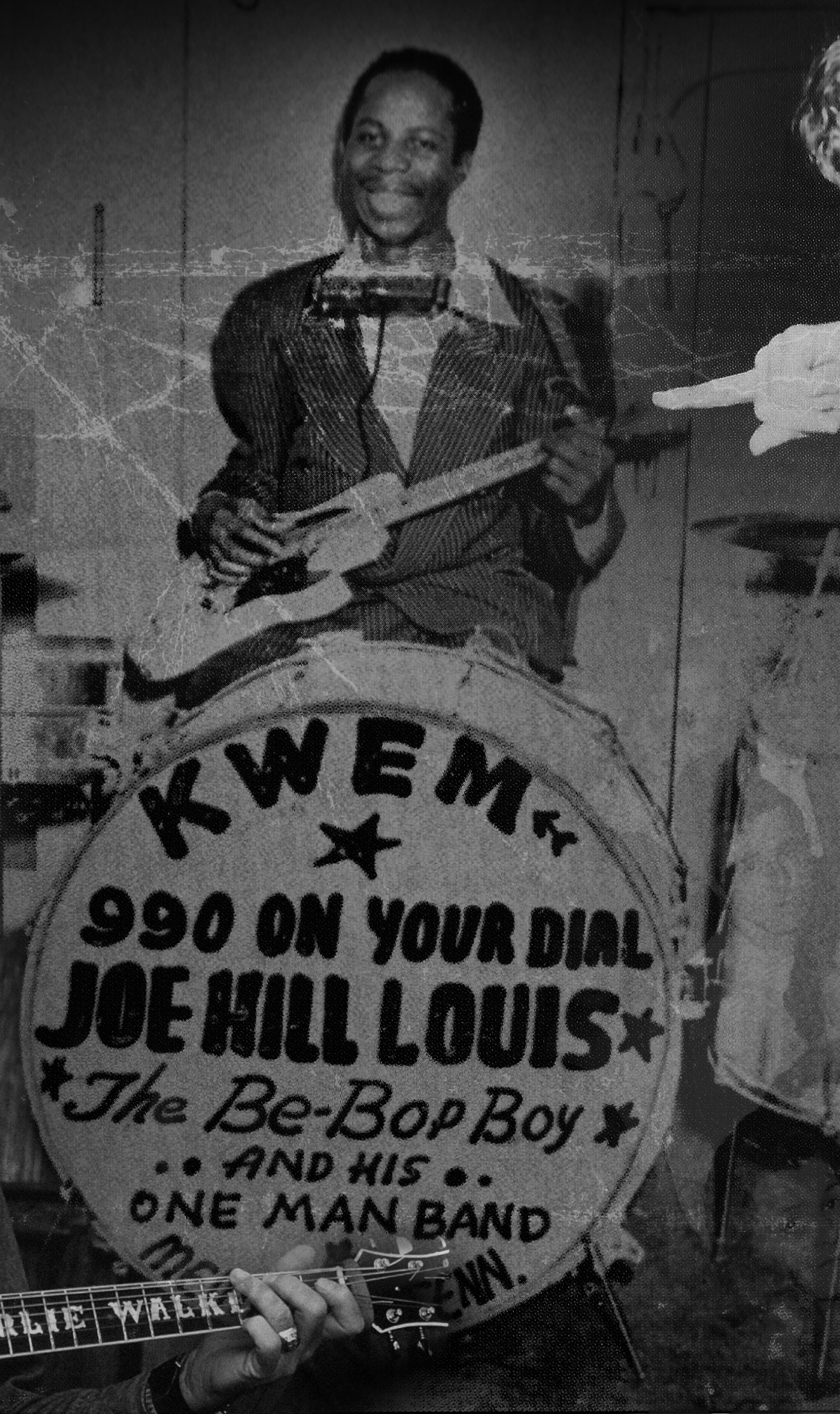 October 20, 2008
The Man Who Saved The "Sun Sound"
* This is an old article that we just happened across and thought we'd share. It's not 100% accurate, but it's pretty  close…

24/07/2007 – Lu 289 fois
On August 11th, 2007 Shelby Singleton will be honored with an unveiling of a life size oil portrait set in display at Jackson's Museum. This honor will portray his "Larger Than Life" contribution to the music industry and his abilities to give a new life to "Sun" records in the 70's when he bought the "Sun" catalogue and files from Sam Phillips. When they set "Sun International Corporation", in July 1969, not many people would have put money in a so "old" label even if Jerry Lee Lewis and Johnny Cash were still popular. Who cared for those piles of "Ampex" tapes left in the building basement since years who doesn't even carries performer's names? Way back then, there was no Rock'n'Roll Hall of Fame in Cleveland and Carl Perkins was the man behind Johnny Cash. Rockabilly was long forgotten and we had to wait few years to see that word and music back in force from Europe after Shelby had set agreement with Charly records in England.
The 50's were long gone, Elvis on stage had turn his back to his early recordings and you can't even find his complete issued "Sun" recordings on one LP in USA. RCA was milking the cow since years with Elvis movies songs and the King was just back recording in Memphis. That was all, folks … As soon as Shelby had set his deal with Sam, he marketed two Johnny Cash LP's and two Jerry Lee Lewis LP's titled "Original Golden Hits vol 1 and 2". Followed two LP's by Carl Perkins (Sun 111 & 112) who offered rare recordings by the Jackson's God father of Rockabilly. Shelby took a real challenge with songs like "Movie Magg", "Turn Around" or "Let the Jukebox keep on playin'" who were straight Hillbilly music from the 50's. In his first year of activity, Shelby Singleton issued more Sun LP's than Sam Phillips in fifteen years. Followed LP's by Roy Orbison, Charlie Rich and, after Elvis passing, the famous "Duets" LP. That LP was a heavy seller and brings back the Yellow label on spotlights worldwide with an aura of mystery. Did Elvis sing on "Save the last dance for me" and on the other tracks was the main question. Of course, not! It was Orion but publicity worked right and every musical magazine was focusing again on that Memphis label. But, before becoming the sharp businessman we know, who was Shelby Singleton and how where his roots. Let me tell you about a man who had, by 1969, a long career in the music business.
Shelby was born in Waskom (Tx), twenty miles from Shreveport, in 1931. He graduated from Byrd High School in 1947 and was then a chubby little guy. He had served with the Marines during the Korean War and was injured in combat. Back in Shreveport, he became a regular Louisiana Hayride customer and married at 17 years old a Cedar Grove neighbour gal named Margie Ebey. Next year, a son was born and soon Margie showed interest on guitar. Shelby thought she had talent to be a star so he started to promote her. In those days promoting meant to play any place you could and trying to meet anyone who might help. And a man who can surely help, in Shreveport, was Tillman Franks. He advises her to perform at the Jimmie Rodgers Memorial Festival in Meridian (Ms) and bring her to the Louisiana Hayride in 1957. From there Tillman got Pappy Daily to sign her with Starday records and she got several records on that label before moving to Mercury (58-64) and then United Artist (65). She also recorded duets with George Jones (62) and Shreveport's own Faron Young (64) for Mercury. She staged the Grand Ole Opry in 1963 and was also an avid songwriter for Tammy Wynette or Charley Pride. Shelby and her divorced in 1965 and she moved on Asley records were she got a cover of "Ode to Billie Joe" goin' into the Country's Top 40.
Shelby at first got a job as salesman for Starday records and when Pappy merged with Mercury records in January 1957, he took Shelby with him. When the Mercury/Starday pact dissolved in July 1958, Shelby stayed with Mercury and produced such LP's as "a Night at The Louisiana Hayride" giving opportunities to performers like Johnny Horton, Tibby Edwards, Benny Barnes or George Jones.
In 1959, Linda Brannon, a Shreveport's performer and Jerry Kennedy's wife, who had hit with "Just another Lie" joined Mercury. By 1961, Shelby head up Mercury's country music operations in Nashville and soon moved to New-York. That same year he produced a first instrumental LP by Tom Tomlinson (former Johnny Horton guitarist) and Jerry Kennedy titled "Guitar Greatest Hits". Tom needed support after Johnny Horton's death and probably Shelby was glad to help that long time friend and great guitarist. He also hired Jerry Kennedy as the number two man in the Nashville office and later Jerry took over running the Nashville office for Mercury. Shelby was put in charge of Smash records and became vice-president of Mercury. Jerry Lee Lewis joined "Smash" 1964 for a five years stunt. Many great LP's by the Ferriday fireball were issued on that label including a milestone live one "The greatest show on Earth".
In 1966 he left Mercury, created the Shelby Singleton Corporation and set his independent operation in Nashville. In 1968, he released Jeannie C. Riley's "Harper Valley PTA" on his Plantation label. The song sold million copies and helped him get money to purchase "Sun" records. A soon as the deal with Sam C. Phillips was set, Shelby brought a truck to the door of the Madison Avenue studio and loaded out all the Sun masters and outtakes after he had try to made a catalogue of them. At the same time, he produced new recordings by Billy Lee Riley and Sleepy La Beef on that label and set another label, Midnight Sun, dedicated to black music.
But the real life of Sun was on the earlier recordings and Shelby started to license 50's stuff to Phonogram records and Charly records in Europe. By 1974, two essential records were issued who will bring back that Memphis sound to our ears. First, in England, was "Sun Rockabillys – Put your cat clothes on", a great compilation who gave exposure to that rather forgotten word "Rockabilly". Second essential LP was issued in France, thanks to George Collange, and carried that fabulous title on a pink cover "Carl Perkins – Rocking Guitar man". Soon the ball was rolling and, by 1976, Charly records was offering a series of LP's titled "Sun – The roots of Rock" covering the entire Sun catalogue from Blues to Hillbilly and Rockabilly. Many never heard performers names came in light with never issued sides. We learnt than cats like Kenny Parchman, Junior Thompson, Jimmy Wages or Ernie Barton had recorded at 706 Union Avenue and never had any records issued. Those tracks were gold for the European Rockabilly buffs and they find them way on various Charly LP's from the late 70's to the mid 80's. Some French cats, Henri Ferrero and the Barbat brothers, even took the challenge to have 26 different singles issued with the original "Sun" label and pressed in a Nashville plant. So came the first ever Sun single for Jimmy Wages (Mad Man) or Luke McDaniels (Uh Babe). Some others get them second single on the legendary label like Dick Penner (Move Baby Move) or Jack Earls (Let's Bop) and, some others like Carl Perkins, Sonny Burgess or Jerry Lee Lewis get others 45 rpm's on the legendary label 25 years after they left the building.
Many others LP's carryin' never issued sides were issued since and books by expert writers like Colin Escott and Martin Hawkins helped us to understand what Shelby had saved buying and editing the whole "Sun" catalogue. Thanks to the LP's issued in the USA on his label and to the various deals set worldwide he … really saved the Sun Sound. That guy deserves to have his life size oil portrait in display … I just hope he will put his cat clothes on to meet here Wanda Jackson and Narvel Felts!
That paper will not have been completed without the memories of Tillman Franks. So let say that old Shelby Singleton's friend was payin' tribute to his buddy and I was just … his pen.
Dominique "Imperial" ANGLARES
www.bartemon.net
Back to News