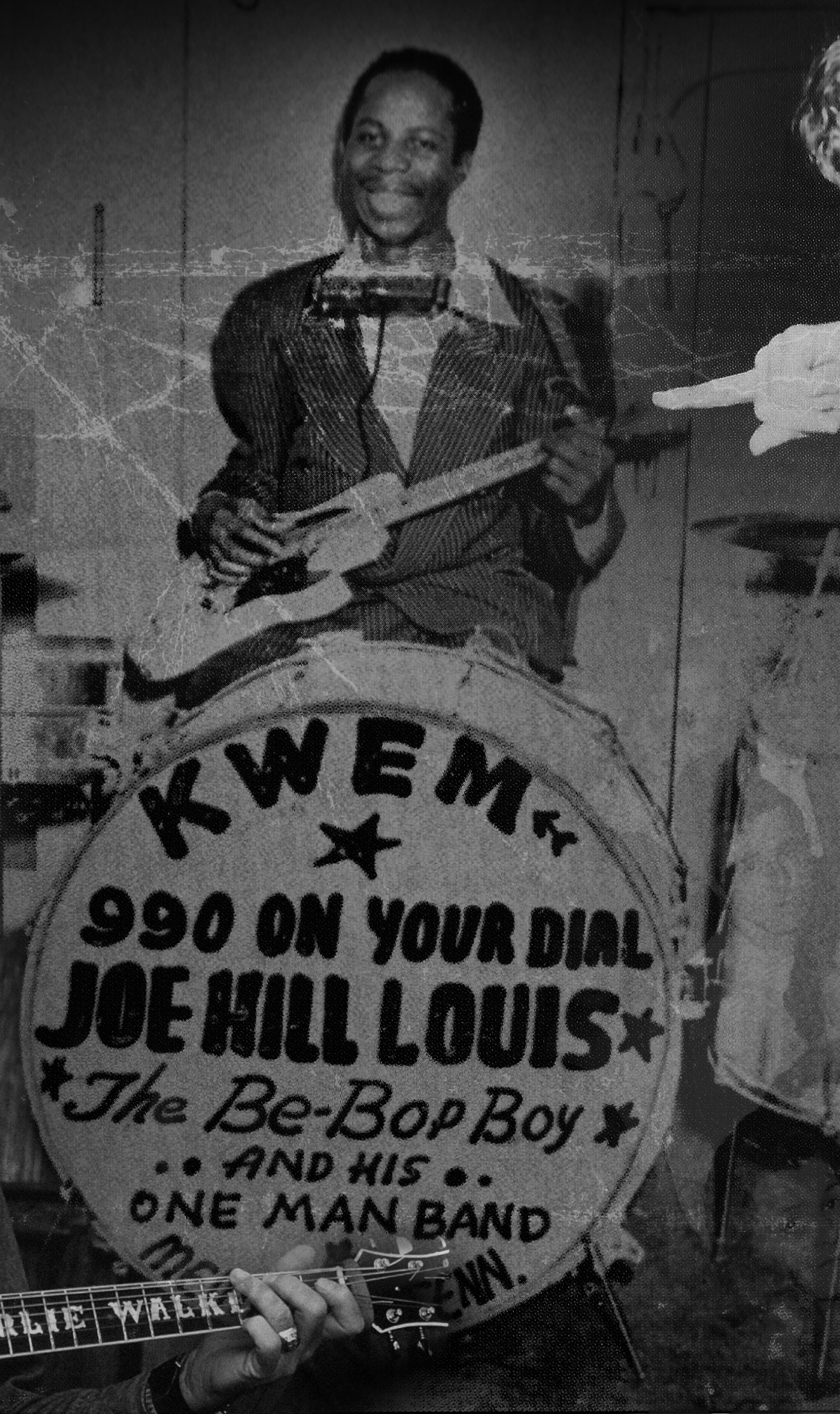 September 15, 2022
The Birth of Rock 'n' Roll: The Illustrated History of Sun Records & the 70 Records that Changed the World
In Memphis, Tennessee, in the 1950s, there was hard-edged blues playing on Beale Street, and hillbilly boogie on the outskirts of town. But at Sam Phillips' Sun Records studio on Union Avenue, there was something different going on– a whole lotta shakin', rockin', and rollin'.
This is where rock 'n' roll was born. Founded in February 1952, Sun was the first label to record Elvis Presley, Charlie Rich, Roy Orbison, Jerry Lee Lewis, Carl Perkins, and Johnny Cash. Seventy years later, the world is still reeling from this rock and roll revolution.
Published to celebrate Sun's 70th Anniversary, The Birth of Rock 'n' Roll: The Illustrated History of Sun Records & the 70 Records that Changed the World (Weldon Owen; November 22, 2022) is the official history of this legendary label, and looks at its story in a unique way: through the lens of 70 of its most iconic recordings.
From the label's early days with primal blues artists like Howlin' Wolf and B.B. King to long nights in the studio with Elvis and Jerry Lee Lewis, you will see how the label was shaped and how it redefined American music. Accompanying the recordings is the label's origin story and a look at the mission of the label today, as well as "Sun Spot" sidebars—a fascinating dive into subjects such as how the iconic logo was created, the legendary Million Dollar Quartet sessions, and how the song "Harper Valley P.T.A." funded the purchase of the label.
This is the story of the record company that launched Elvis Presley, Jerry Lee Lewis, Johnny Cash, Roy Orbison, and Carl Perkins. The label that brought the world, "Blue Suede Shoes," "Whole Lotta Shakin' Goin' On," "Breathless," "I Walk the Line," "Mystery Train," "Good Rockin' Tonight."
Written by two of the most acclaimed music writers of our time, Peter Guralnick and Colin Escott, and featuring hundreds of rare images as well as a foreword by music legend Jerry Lee Lewis, this is a one-of-a-kind book for anyone who wants to know where it all started.

The Birth of Rock 'n' Roll falls among a wide slate of music releases celebrating Sun's 70th Anniversary. To honor its hallowed history, Sun will be issuing a special edition bundle that includes an anniversary version of its classic shirt, and a handsome wooden Sun's 70th collector's box to house the label's limited run vinyl 2022 reissue series. The collector's box is available now– it is a vinyl treasure chest perfect to house the label's epiphanic year-long-reissue series which includes "artist of the month" style promotions with classic and rare gem reissue releases spanning the label's storied catalog. So far, Sun has issued mint reissues of titles including a compilation album by curated by Chris Isaak, remastered albums by Roy Orbison, Carl Perkins and Jeannie C. Riley. The label will be putting out other beloved records by The Dixie Cups, Linda Martell, Bettye LaVette, Jerry Lee Lewis, Johnny Cash, Charlie Rich, Carl Perkins, Johnny Adams, and several uniquely curated compilations:
For more information on the releases celebrating Sun's 70th Anniversary, visit SunRecords.com
For more information about The Birth of Rock 'n' Roll: The Illustrated Story of Sun Records and the 70 Recordings that Changed the World, visit SimonandSchuster.com.
Back to News